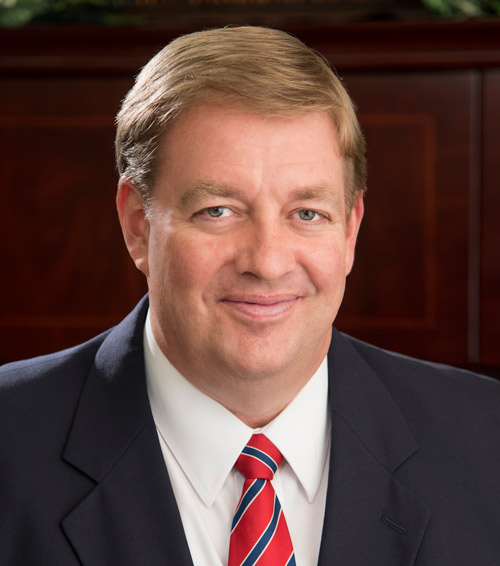 David Tidwell
Founder & President
David learned the value of hard work and goal setting as the son and grandson of Canyon County farmers. His hard work in sports led him to a successful college sports career, including a national championship. During his college studies in business, he became fascinated with the power of planning and the miracle of compounding interest. These and other interests led him into the financial services industry. In 1986, immediately after graduation from college, David began working as an advisor and soon started his own firm. Because of his conservative background and ability to plan far into the future, he has specialized in retirement , estate, and business planning. David is a member of an elite national group of advisors who also specialize in retirement planning. He finds great satisfaction in his work as he helps people become financially free.
David has been very happily married to his sweetheart Roma since 1983. They are the parents of six children and two grandchildren. David spends his free time with family, and volunteering in Church and scouting activities. He loves the mountains and the outdoors. He also enjoys reading and learning about history, especially American History.
---
R. Jason Taylor

Co-founder 
Jason began his independent financial services career in 2002 and joined Legacy Financial Advisors in 2006. He focuses on retirement, investment and income planning. Jason enjoys getting to know his clients, and gaining an understanding of their goals in order to help them organize their finances and establish strategies for the future. Jason is also certified* in Federal Employee Benefits and knows how to maximize those benefits in their retirement.
Jason graduated from Ricks College in Business Management, and went on to study business finance at Boise State University.
Jason grew up in the Treasure Valley and enjoys mountain biking, skiing, golfing and other activities. Jason and his wife, Julie, are kept busy attending activities of their three children, Jameason, Eva Atalya, and Memselle.
Jason Taylor is a Chartered Federal Employee Benefits Consultant sm certificant.
---
Rachel Andrew

Marketing Administrative Assistant
Rachel Andrew is the marketing administrative assistant for the company. She is responsible for coordinating workshops, customer service, and scheduling. Rachel received her liberal arts degree before moving for work. Rachel loves to be with her daughter, being around her family, friends, and two dogs, a mastiff and shih tzu, going to the movies, and loves to watch Dodger baseball.
---
Sarah Tidwell

Administrative Assistant
Sarah Tidwell is the administrative assistant for the company. She is responsible for processing new business, RIA compliance, and maintaining client files. She attended Brigham Young University for four years and received a degree in Psychology with an emphasis on serving individuals with special needs. Sarah spends free time enjoying the outdoors, traveling, going to concerts, hiking with her golden retriever, and spending time with family and friends.